Leveraging innovative technologies and highly trained professionals to deliver a best-in-class audit experience.
External assurance is key to your organization. You must be able to present your financial and non-financial information in a complete, accurate and reliable manner to your shareholders and other external stakeholders.
Our team can provide you with assurance services that deliver real value and support investor confidence. We have the size, scope, breadth, depth, and global reach to serve your organization. We coordinate, cooperate, and communicate based on our shared global strategy, which ultimately leads to greater consistency and better quality.
Our team of auditors perform high quality audits in accordance with International Standards on Auditing (i.e., IFRS, IFRS for SME's and Dutch GAAP) that give you the required assurance on the financial information you use. We use a global audit methodology and global tools to perform our audits as efficiently and effectively as possible. Examples include our global audit program LEAP and the latest data analytics software. We use secure cloud services to communicate and share documents safely and effectively with you during the audit process.
Discover a path that gives you more. Explore careers at Grant Thornton.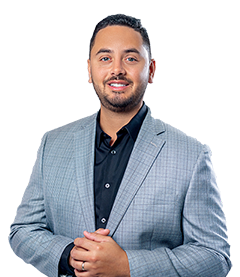 Jonathan de Gouveia
Partner - Assurance