Providing tailored payroll and outsourced solutions to our clients on a daily basis.
Are you looking to enhance your finance and accounting business processes? Do you find that these tasks consume a significant amount of your valuable time, taking away from your core business focus? Are you in need of an expert who can efficiently manage your payroll? Grant Thornton's Business Process Solutions Department is here to help.
We understand that back-office operations and compliance concerns can burden your organization, preventing you from fully concentrating on growth. That's why we offer comprehensive outsourcing solutions that remove these obstacles and allow you to redirect your energy towards driving your business forward. By transferring your financial services to our capable team, you not only free up time but also benefit from improved quality, enhanced efficiency, and cost savings.
Our experienced consultants specialize in various areas, including preparing (periodic) financial reports and statements, evaluating accounting systems, and implementing automated accounting environments. Additionally, we offer guidance on optimizing your finance and accounting processes to ensure maximum efficiency. If you encounter complex payroll challenges, our specialists are well-equipped to provide expert advice and help you navigate through them.
Take your career to the next level. Explore careers at Grant Thornton.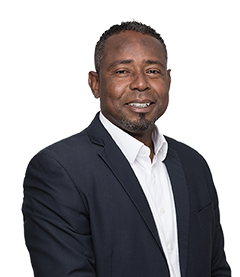 Giovanni Nicia
Manager - Business Process Solutions